PRESSURE
WASHING

SOFT
WASHING
RESIDENTIAL
SERVICES
COMMERCIAL
SERVICES
Power Washing in Kansas City
Daily weather like rain, snow, humidity and the hot summer sun combined with dust and dirt that's carried by the wind is the ultimate mix for tarnishing your home's curb appeal.
Your home may not look dirty after the first humid and sunny day or even a week. However, after a few months, the effects of weather and impurities in the air will definitely show on your roof and facade.
While a deteriorating curb appeal of your home is a problem, it's certainly not as significant as the microorganisms that will start nesting on your home's outdoor surfaces. A dirty roof and facade is the perfect breeding ground for microorganisms like fungi, mold, moss, and algae. Over time, they'll create huge colonies and start to eat away at your roof shingles, facade, and wood deck causing significant structural damage.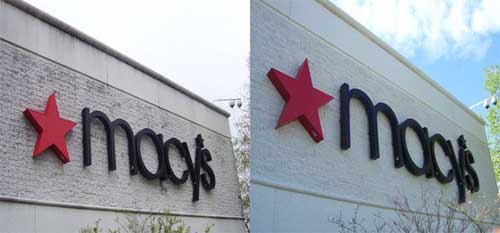 To protect your home and prolong its lifespan, you'll need to hire a professional power washer in Kansas City.
Power Wash KC is here to help you make your home clean again. We're a family-owned and operated pressure washing company with the goal to provide the Kansas City community with the best cleaning and customer service.
We provide a wide range of cleaning services, from pressure washing to graffiti removal, that are available for both residential and commercial customers.
Contact Us Today and Let Us Help You Restore Your Home's Original Shine.
Pressure Washing Service And More
We're Here to Help if You Require Any of the Following Services:
Pressure Washing
If your concrete driveway and sidewalk look dirty, it's time for some pressure washing. Pressure washing is the best method to clean rough surfaces like concrete. It's done with the help of special machines that spray water under high pressure. We use powerful pressure washing equipment that can eliminate even the hardest build-ups of dirt, mold, and mud.
House Washing
If your home looks discolored or grimy, it may be time to hire a professional house washing service. No matter if it's brick, stucco, concrete, vinyl, wood, stone, or composite siding we're dealing with - We have the necessary expertise and experience to clean it efficiently.
Gutter Cleaning
Gutter cleaning is a nasty job that can sometimes become dangerous. We're here to help you unclog your gutters and make them clean in no time.
Graffiti Removal
No matter where you live, getting some graffiti on your facade is something you can't say for certain that it'll never happen. However, if it happens, there's no need to panic because we can remove it in no time. We'll have your home or commercial building looking like nothing ever happened.
Soft Washing
Roof shingles and wood decks are significantly more sensitive than concrete. Pressure washing would only damage them and that's why soft washing is the best cleaning method for sensitive surfaces. Soft washing uses water under low-pressure in combination with cleaning solutions. Our soft washing service uses eco-friendly cleaning products that can efficiently clean every sensitive surface without damage.
Concrete Cleaning
Dirt, mold, moss, algae, and dust in combination with everyday weather can cause even concrete to crumble under pressure. Our concrete cleaning service can make your driveway and sidewalk clean again and stay tough for many more years to come.
Deck Staining
Deck staining is essential for keeping the wooden boards from deteriorating. That's why a crucial part of deck maintenance is re-staining it every 3-4 years. We can help you bring your discolored wood deck back to life and prolong its lifespan.
Commercial Power Washing
The curb appeal of your commercial building is the first thing clients, business partners, and employees notice. A good first impression is key for a successful business. We can help you keep your commercial building clean all year round.
Professional Power Washer In Kansas City
If you want to know more about our pressure washing company, our cleaning process, cleaning products, and pricing feel free to ask us. We take great pride in our work and love explaining to customers what we're doing. You can be sure there won't be any hidden costs or something else you have not agreed to.
We hope you become one of our many satisfied customers. Contact us today and let us help you keep your home or commercial building clean throughout the whole year.
We couldn't reach the top of our house with our pressure washer so we called these guys. Very fast and excellent work. Best Power Washing guys in KC.
~ Anna Bell
Fantastic job. They provided Power Washing on our house.
~ Seth J Schmidt
Garage maintenance cleaning at its best. We do a oil clean up campaign every 3 months using these guys. Best in the biz.
~ George Dickenson